Leadership
KEKOA-MICHAEL LWIN
Kekoa is the co-owner & founder of KÉCŌ CAPITAL. He has been active in real estate since he was in college. In fact, he majored in Accounting and minored in Real Estate and Marketing. He received his MBA (Masters in Business Administration) Degree from Hawaii Pacific University and his MATL (Masters in Transformational Leadership) Degree from Bethel University.

Kekoa purchased his first home during his senior year in college and flipped it one year later for a substantial profit. He was hooked! This began a life-long passion to renovate homes, build and sell. He became a licensed realtor and was active in real estate development by the age of 24.

On a daily basis Kekoa helps run the day-to-day operations of KÉCŌ CAPITAL. He specializes in general contracting, real estate brokerage operations, design and public relations. Kekoa is also a sought after real estate investor conference speaker.

Kekoa lives in both Honolulu, Hawaii and Seattle, Washington. He is an avid fitness addict who loves working out and enjoys training other athletes in his spare time. His favorite past-time is to jump in his motorhome with his family and head to new cities across the country!

CORY NEMOTO
Cory Nemoto is the co-owner & founder of KÉCŌ CAPITAL. He began his real estate investing career in 2011 in Southern California in the Riverside County market while finishing up his bachelor's degree at California Baptist University. After graduating, Cory moved back home to Hawaii and became involved in real estate investing on the island of O'ahu.

Cory has been involved in multiple investment deals ranging from relocation, renovation, and new home development projects. He has been featured on multiple nationally renowned real estate investing podcasts as well as an influential guest speaker at local real estate meetings.

On a daily basis Cory helps run the day-to-day operations of KÉCŌ CAPITAL. He specializes in deal sourcing & valuations, acquisitions, financing, investor relations, and project management.

Cory lives in the growing area of Kaka'ako on the south side of Oahu, Hawaii. He enjoys exercising, training in the martial art of Brazilian Jiu-Jitsu, late night fishing trips, and casual get-togethers with family and friends.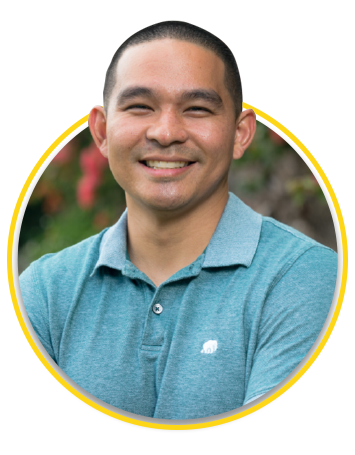 The Team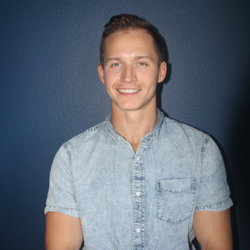 Alexander J. Young
Vice President - Operations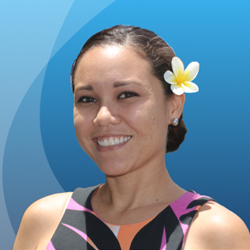 Leila Morinaga
Director - Operations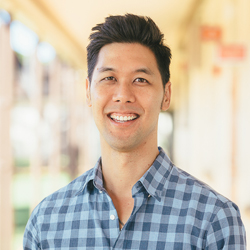 Daniel Kong
Director - Asset Management
Scott Rosenhaus
Director - Loan Processing
KÉCŌ CAPITAL Advisory Board
Jonah Kogen
Owner
Hillside Realty & Development
Jonah Kogen is a real estate investor, developer, and broker. He has over 16 years of real estate experience spanning from Boston to Hawaii. Jonah specializes in real estate development, valuation, and sales. He is the owner of Hillside Realty & Development, which was recently honored for selling one of the most expensive & prestigious beachfront luxury estates in Hawaii. Because of Jonah's unique ability to evaluate deals, manage and sell multi-million dollar projects & properties, he is the leading resource and trusted authority for many local and national investors.


Macy Lee, CAMS,
CTP Vice President
First Hawaiian Bank
Macy Lee is a vice president, business services professional and compliance manager at First Hawaiian Bank, the largest and oldest bank headquartered in Hawai'i. She is responsible for increasing business customer engagement, enhancing revenue generation and ensuring regulatory compliance. She has 18 years of the banking experience in payment systems, program management, project management, data/information systems, and is a Certified Treasury Professional and Certified Anti-Money Laundering Specialist. She is a supporter of local non-profit organizations that empower girls/women, protect the natural environment and support native Hawaiian communities.



Candace Chase
Executive Vice President
TransPacific Mortgage Group LLC
Candace Chase is the Executive Vice President for TransPacific Mortgage and has managed production for the company's banking operation in a joint venture with Central Pacific Bank. She was responsible for quality control, investor relations and loan quality for mortgage operations. Candace's success stems from her vast leadership experience of over 40 years in the real estate development, mortgage, savings and loan industries. Institutional wholesale investors along with local portfolio investors look to Candace for here comprehensive knowledge and strategic expertise in the mortgage brokerage space. In addition to her wealth of experience, Candace also formerly ran the Midwest Foreclosure Department for World Savings assisting in loss mitigation and in-depth forensic studies on any loss.


Sheryl Matsuoka
Executive Director
The National Utility Contractors Association, Hawaii Restaurant Association
Sheryl Matsuoka is the Executive Director of The National Utility Contractors Association & Hawaii Restaurant Association. Sheryl Matsuoka is an experienced executive manager, a professional real estate investor, and a business investor. She is responsible for the management, accounting, communications, marketing, event planning, and other critical functions that ensure smooth operations of the professional associations she leads. Sheryl is also a successful real estate developer and investor with over 40 years experience in managing rental properties, lending, rehabbing, and flipping. Sheryl and her husband are also partnering in 5 restaurants, which include the internationally renowned Gyu-Kaku Hawaii Restaurants and the Rainbow Drive-Inn Kalihi located in Honolulu, HI.